Artist's Statement
Punctuated with both humour and pathos, Paul Hobbs' work engages a wide range of materials to wrestle with questions of human value, dignity and faith. Familiar images are collaged together to make disturbing and yet frequently amusing juxtapositions. Some literally become visual puzzles. Hidden in the layers of paint, collage and assorted objects, metaphors and associations abound, laying out stories with multiple meanings.
Drawing on topical news and social debate, Paul's background in Sociology and his Christian faith, this work tries to come to terms with a world of great opportunity and yet great suffering, a place where even one's best intentions can become distorted, or diluted by more pressing local activity.
Current exhibits include work on persecution, famine, refugees, homelessness, old age, sexuality, fatherhood, our capacity for violence, child abuse, the Beatitudes, the Trinity, the ten commandments, and faith, hope & love. The Holy Ground Project, for instance, is a large installation made from a collection of shoes and stories from believers from all around the world. A series of more celebratory abstract paintings and sculptures balance this work with a visual feast of pattern, colour and movement. These aim to express the joyful playfulness of creation and cause the viewer to be glad to be alive.
The range of work is made from materials including wood, stone, latex, collage, paint, wax, and found or commercially manufactured objects. Paul paints mostly in acrylic.
He exhibits in a variety of contexts: galleries, art centres, schools, churches, cathedrals and festivals. These events often involve talks and practical workshops generating discussion on the issues raised in the work.
To read further about Paul Hobbs' artwork and approach please look at the article by Derek Walker in the Baptist Times on the Articles page.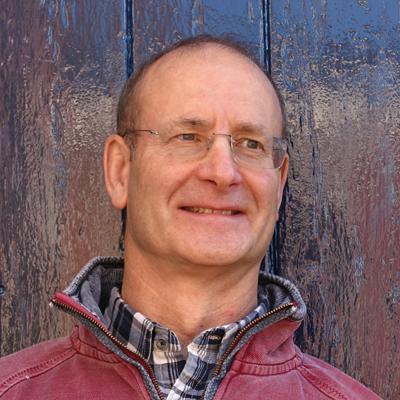 Paul is supported by The Coverdale Trust which 'exists to support artists in the task of forming and transforming culture from a biblical and Christian perspective'. If you would like to find out about the trust, or contribute financially to Paul's work, please click the button.
Alternatively you may like to support Paul with a one-off or a regular gift via his Stewardship page.