Where's Your Daddy Gone?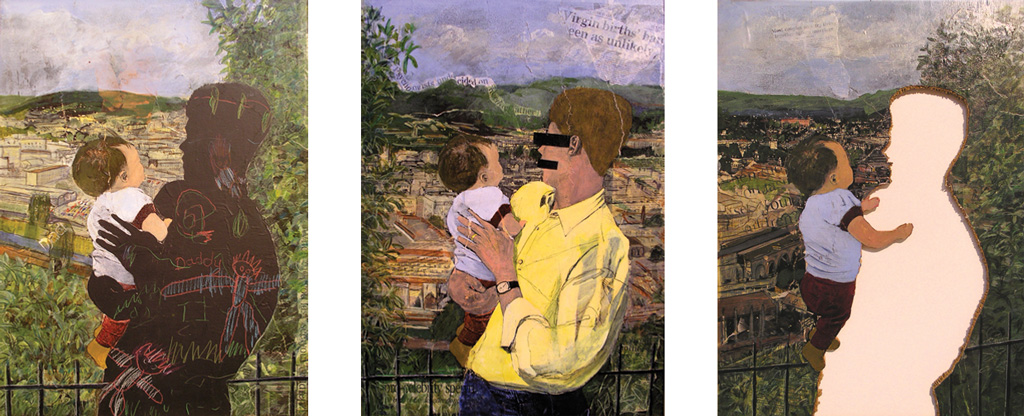 Collage, Acrylic & Crayon, each image 66 x 48cm
In each picture the father is absent in different ways - a shadow, under censorship, or cut out completely. Collaged into the panels are articles discussing fatherhood today, the second panel referring to women who want children without even sleeping with a man. The images reflect the present damaged state of fatherhood. An implicit reference to the Madonna and Child decries the unholy nature of this broken relationship between father and child.
There is a postcard available of the first image.