Dream Dreams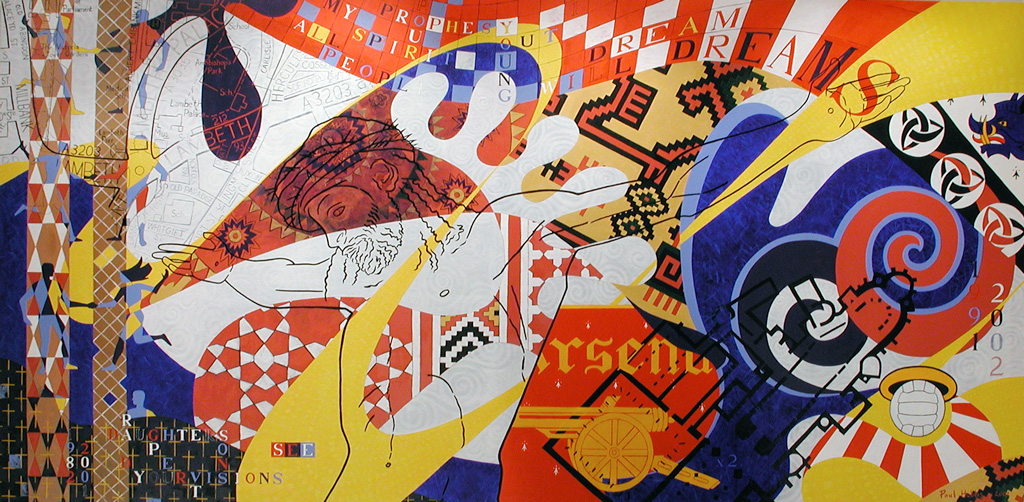 Acrylic on Canvas, 259 x 127cm
A figure of Christ is drawn across a multi-patterned surface, showing ethnic patterns from many parts of the world, dancers and football club motifs, and Joel's famous prophecy 'I will pour out my spirit on all people...' written as a puzzle in the top of the picture. Commissioned for the Archbishop of Canterbury in 2002, the image includes a street map of Lambeth Palace, and a plan of Canterbury Cathedral. It was made to symbolise youth and faith, and to commemorate Rupert Smith who died aged 17 in an accident.
Football is well represented in the design, with the logos of Arsenal and Southampton Clubs overlapping an architectural plan of Canterbury Cathedral. Central to the image is the line drawing of the figure of Christ. It is seen both in and before the shapes around it to affirm that 'Christ is all, and is in all' (Colossians 3/11).
A Dream Dreams catalogue is available giving a full explanation of the work.