Our Lady Protectress of the Unborn Child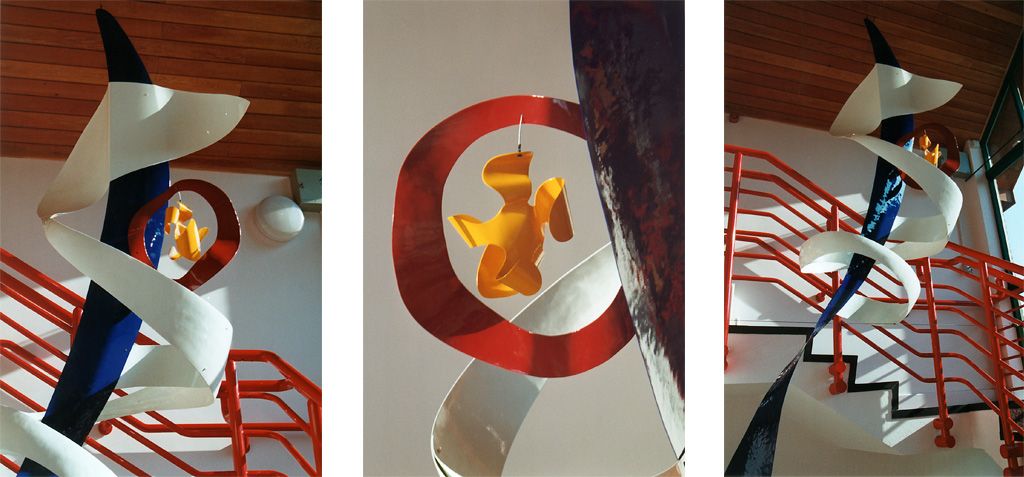 Steel & Enamel, approx 274 x 89 x 89cm
Mary is symbolised by the deep blue shape, whilst the yellow represents Christ in the womb soon to become the light of the world, but for now wrapped and shielded by Mary's purity (the white form). The red circle denotes both the womb and Jesus' impending death for our forgiveness.
It hangs in the centre of a staircase in a girls secondary school and is seen from above, below and all sides.
Commissioned by St. Mary's School, Ascot.